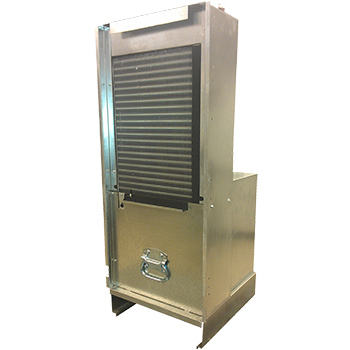 Looking to replace your old Climate Master 816?
The Islandaire EZ Series V8 is a vertical water source heat pump that is specifically designed to replace the Climate Master 816. Climate Master discontinued their 816 product line several years ago (some time in the 90s), which until now has meant serious problems for consumers with a failing unit. With Islandaire's design, no field modification kits or building renovations are required to install the EZ Series V8. Like all Islandaire units, this unit is designed for optimal efficiency and reliability. In addition, this unit has the same connection locations as your existing unit thus eliminating the need for plumbing. By using the existing blower section and existing cabinet, both time and money are saved.
This appliance is intended for new construction or replacement of the Climate Master 816 water source heat pumps. Please confirm that the electrical rating of this appliance matches the electrical supply available before beginning installation.
To learn more about the EZ Series V8 and available accessories, please visit the unit page.